Bakker Sliedrecht Electro Industrie BV SLIEDRECHT, Netherlands

The components of Bakker Sliedrecht installations and systems that have not been built in-house all come from first-class suppliers. Most of these have been working with Bakker for many years. With some renowned manufacturers we enjoy a special relationship, acting as their official representative, sometimes even on a basis of exclusivity.
Presentation: www.bakker.equip4ship.com
Address: Netherlands, SLIEDRECHT, 3364 AE Leeghwaterstraat 55-59
Contact person: Commercial Department ,e-mail, website
Phone: +31 184 436666
Fax: +31 184 436677

unselect all/select all
You have 0 products selected
electrical panels
Send enquiry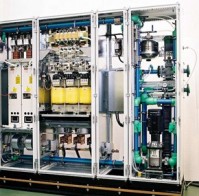 Bakker Sliedrecht designs, manufactures and supplies switchboards, distributors, equipment casings, motor control centres and control panels.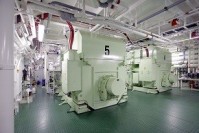 Bakker Sliedrecht supplies generators to produce electric power in a wide range of designs: standard or custom-made, from some kW to 15 MW.